LEATHER WHIPS "MADE IN OWK"
All our whips are custom made after order and payment
Delivery time: 2 – 4 weeks

Send your order to: owk@owk.cz
Let us know what whips you want & your delivery address
We will reply with total amount (incl. postage) and payment methods
Our high quality leather whips "Made in OWK" use hundreds of Mistresses all over the world !
Warning - a proper use of this whip on a bare skin causes an extreme pain !


---

All OWK whips can also be ordered in RED or RED/BLACK or LIGHT BROWN for the same price!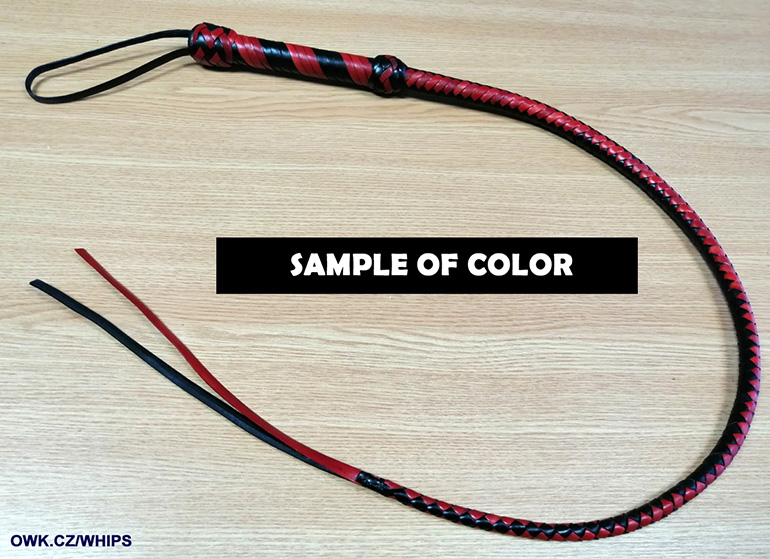 ---
---
---
---
---
---
---
---
---
---
---
---
---
---
---
---
---
---
---
---
---
---
---
---
---
---
---
All our whips are custom made after order and payment
Delivery time: 2 – 4 weeks

Send your order to: owk@owk.cz
Let us know what whips you want & your delivery address
We will reply with total amount (incl. postage) and payment methods
---
---
---
---
---
WISH LIST
Make your or another Mistress happy and buy Her a whip from the wish list!

Let us know by email (owk@owk.cz) which OWK whip and for which Lady you want to buy
and we will send you the exact price and method of payment.

After payment, we will send the whip to Her address.

It's up to you whether you remain anonymous or report your purchase directly to Mistress
- click on link under Her name to contact Her!

If you are Mistress and you want to be listed here, send your photo, contact, delivery address and list of whips you want - by email to owk@owk.cz
**********************************************************************************************************
Emma Butt
https://twitter.com/sexyemmabutt
What OWK whips Emma Butt wants:

WHIP BROWN LADY - 80 cm / 32" - Code: W00018 (brown)

WHIP - BLOODY ASS – 90 cm / 35" - Code: W00033 (black)

HEAVY LEATHER CANE - 100 cm (39 1/2") - Code: W00037 (black)

LEATHER CAT-O-NINE TAILS "MAXIMAL CRUELTY" - 90 cm (35 1/2") - Code: W00040 (black)

Send us an email what whip do you want to buy for Her!

owk@owk.cz
---