THE OTHER WORLD KINGDOM – THE REAL PRIVATE STATE, WHERE WOMEN RULE!
LAST UPDATE
December 2, 2023
OWK
M
CANING

new photos 926 - 937

OWK ARCHIVE

M
15 photos added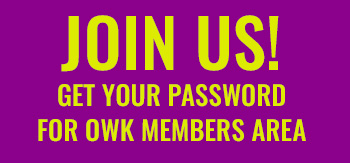 JOIN US! BUY A PASSWORD!
30 days - 29 US dollars / 29 EUR
90 days - 59 US dollars / 59 EUR
180 days - 89 US dollars / 89 EUR
---
CREDIT CARD PASSWORD PURCHASE ON-LINE
---
VEROTEL
VISA, MASTERCARD, JCB, DINERS
---
---
PASSWORD PURCHASE WITHOUT A CREDIT CARD
---
The password will be sent to you immediately after receiving your payment. Do not forget to state password purchase in the "reason of payment" field. After the payment, please send a notifying email to owk@owk.cz
The password will be sent to you within 1 - 2 days after receiving your payment.
payment to our bank account
sending a cash to our postal address
Our address:
The Other World Kingdom
(DOMINITY)
Tr.T.Bati 385
763 02 Zlin 4
CZECH REPUBLIC
Please send the cash only by a registered mail.
You are undertaking all risks if the consignment will be lost or plundered !
---
ATTENTION Important notice - Read carefully!
Passwords for the "Members' Area" at OWK sites are only for the personal, private use of the user!
By purchasing a password the user agrees to the condition that he or she will not sell the password nor will otherwise provide such password to a third party or parties, and if this is to occur, the password will immediately lose validity. Moreover this user will not be able to purchase a password for www.owk.cz!
Our programs are capable of accuratly identifying on-line any violations of the aforementioned conditions (i.e. use of one password from more than two IP addresses).
You do the OWK harm by providing a password to third parties!
Thank you for understanding and we wish you many happy moments on our web sites.